Dwight Peck's personal Web site
Winter 2004-2005
as life's hectic non-stop party threatens to get out of control and really exhausting
---
Kristin's January 2005 visit
You may not find this tangibly rewarding unless you're included here, so this is a good time for casual and random browsers to turn back before they get too caught up in the sweep and majesty of the proceedings and can't let go.
A march up Le Noirmont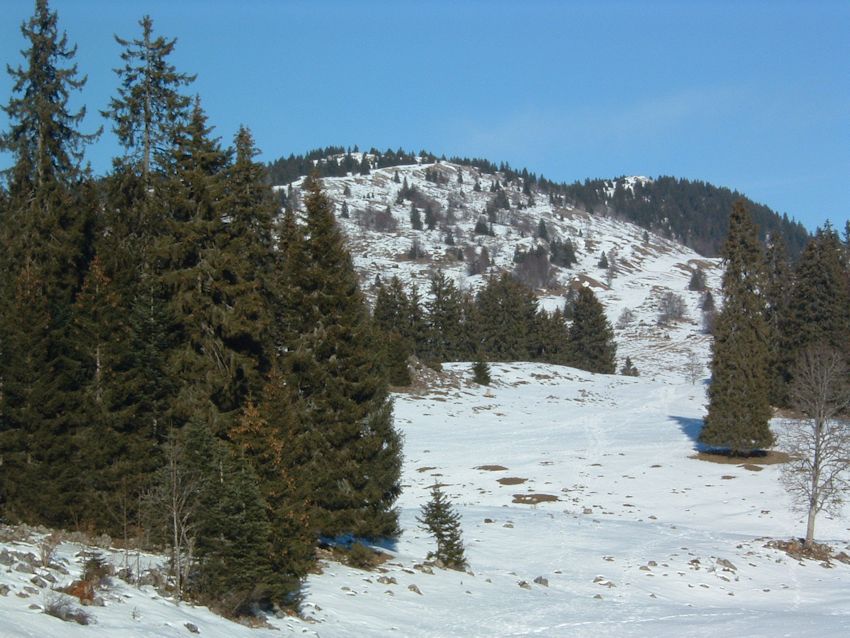 Le Noirmont from near Les Coppettes farm, 15 January 2005 (two bumps at 1547m and 1567m)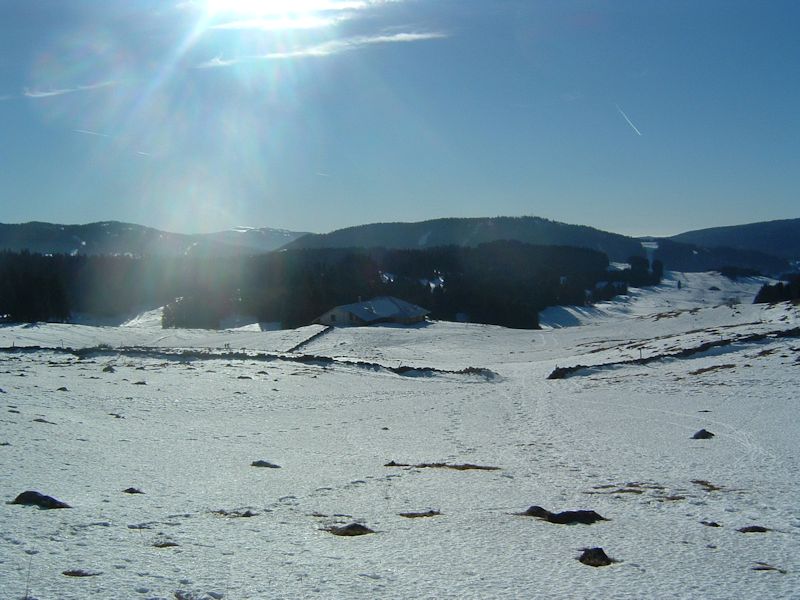 Les Coppettes farm
Kristin levitates towards Noirmont summit with Les Coppettes farm below and La Dôle the whitish knobby thing on the left-centre horizon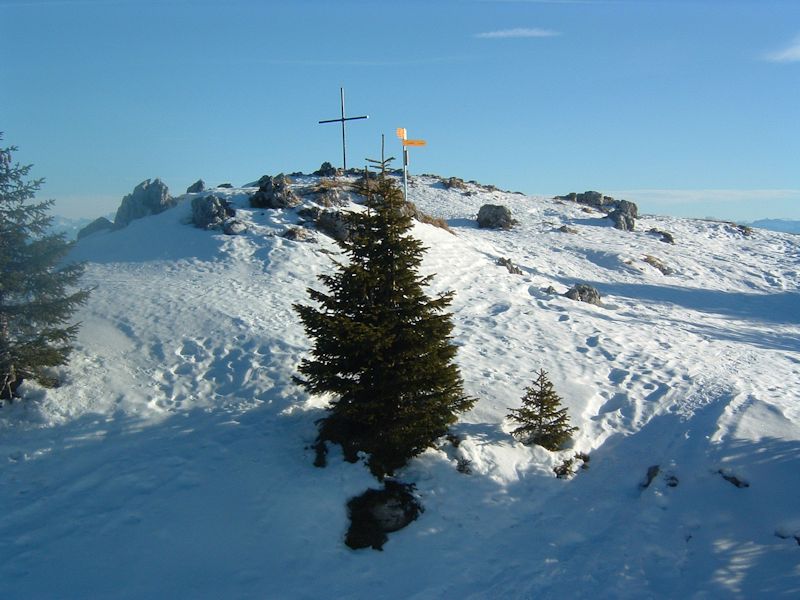 The higher Le Noirmont summit, 1567m, 15 January 2005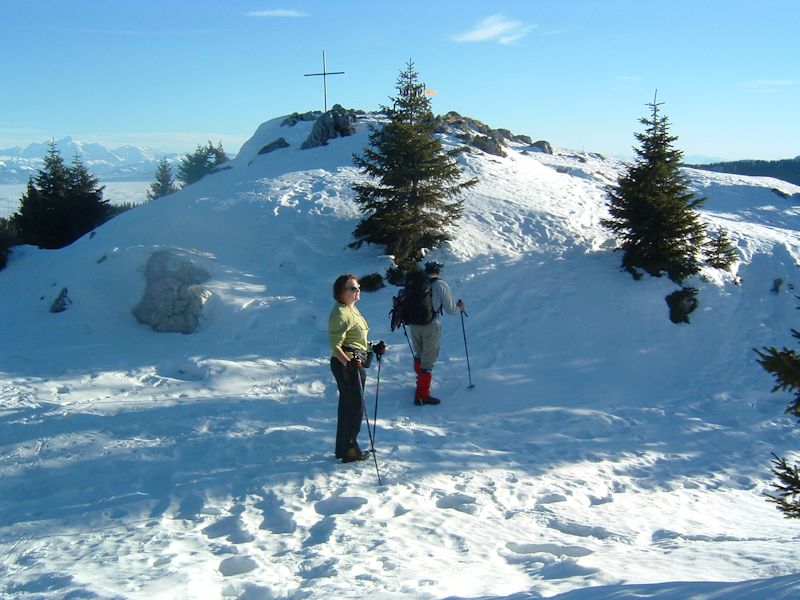 Kristin and Joe prepare for the final assault on the summit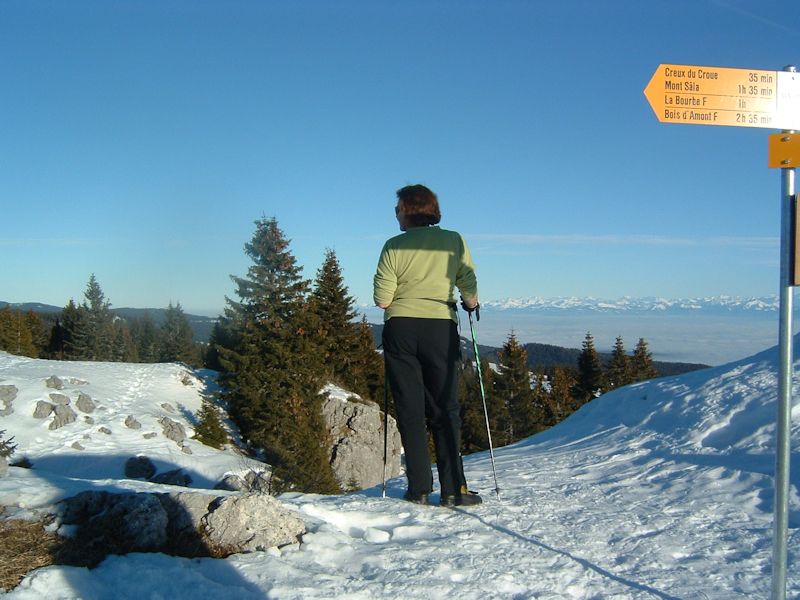 Excellent views
Le Noirmont comes complete with an irresistible cross.
An incandescent moment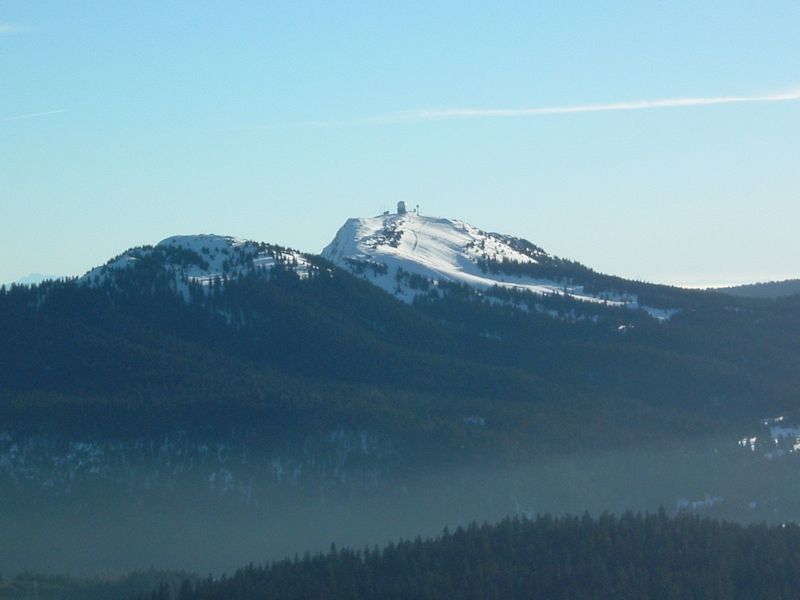 La Dôle
Kristin (left), Joe on the right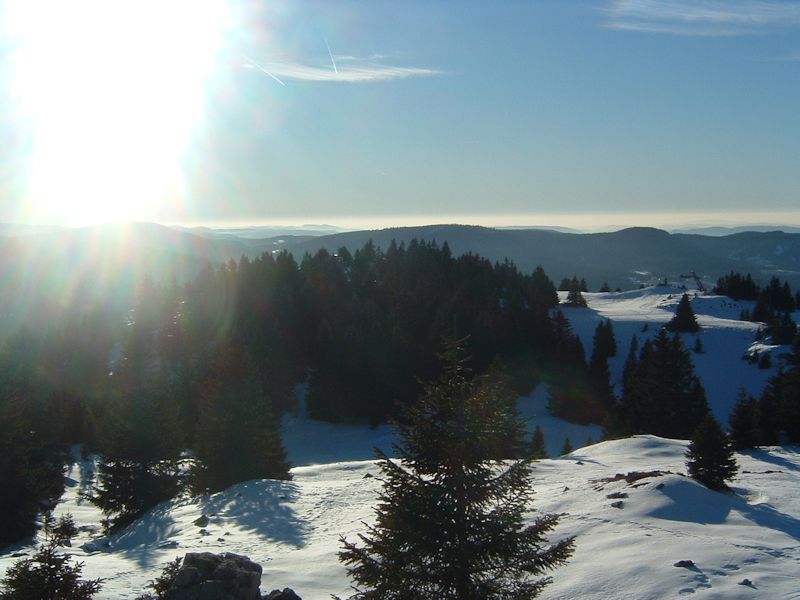 Gazing out over France, to the west, in the late afternoon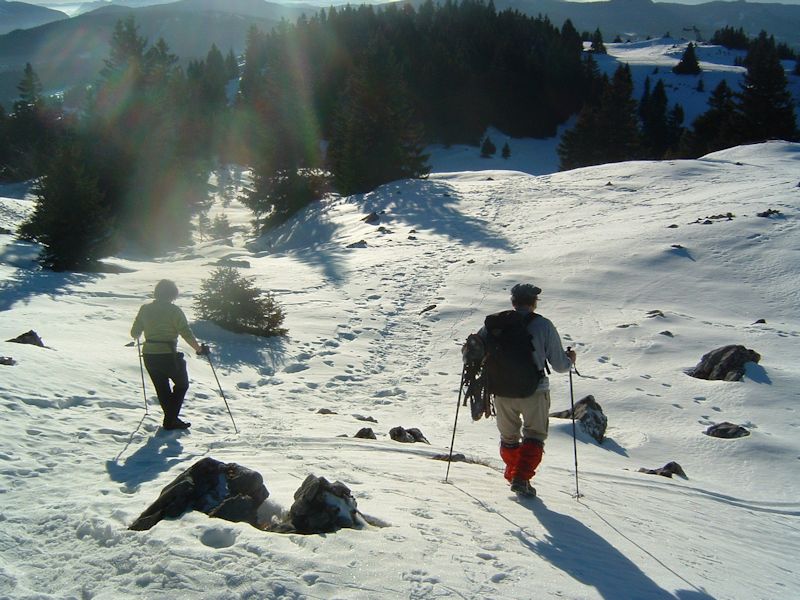 Kristin and Joe turn towards home in the late afternoon
And wait for the narrator, who's paused to address some exigencies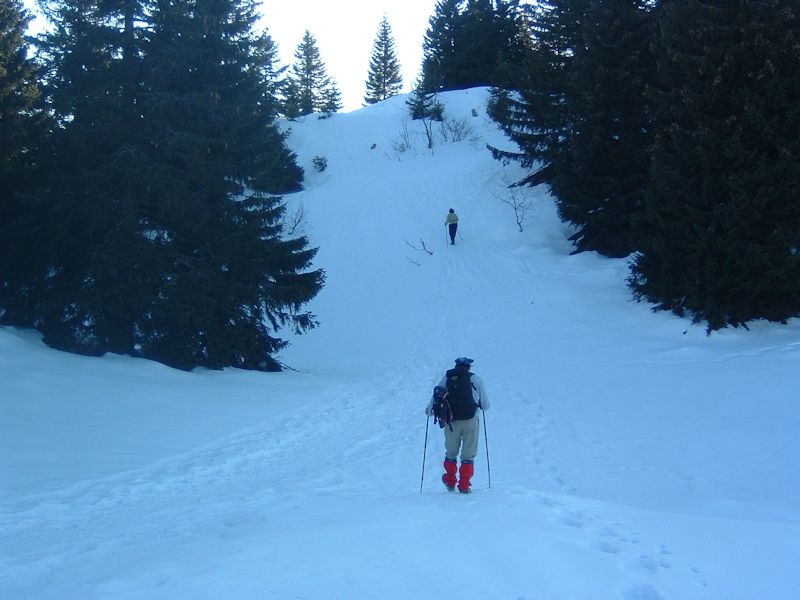 Shadows lengthening
Up towards the lower summit (1547m) of Le Noirmont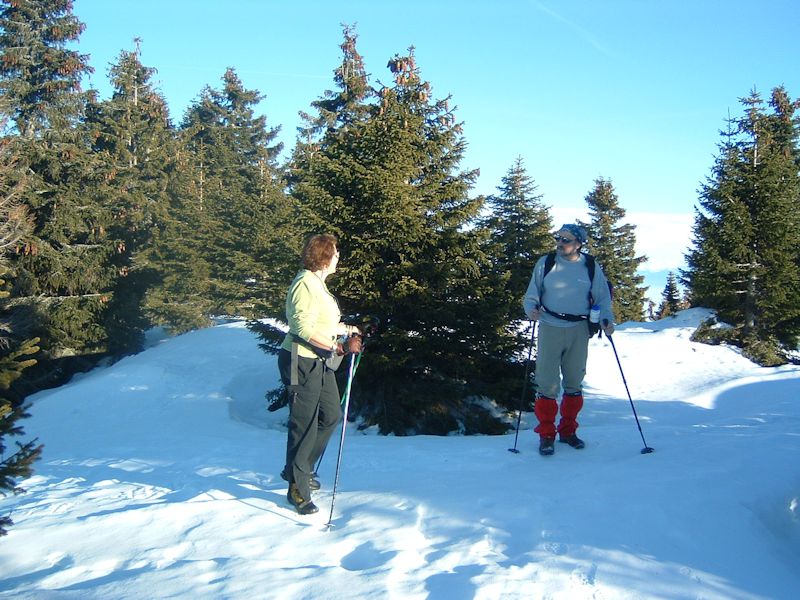 Just time for a very brief political argument
Alps in the background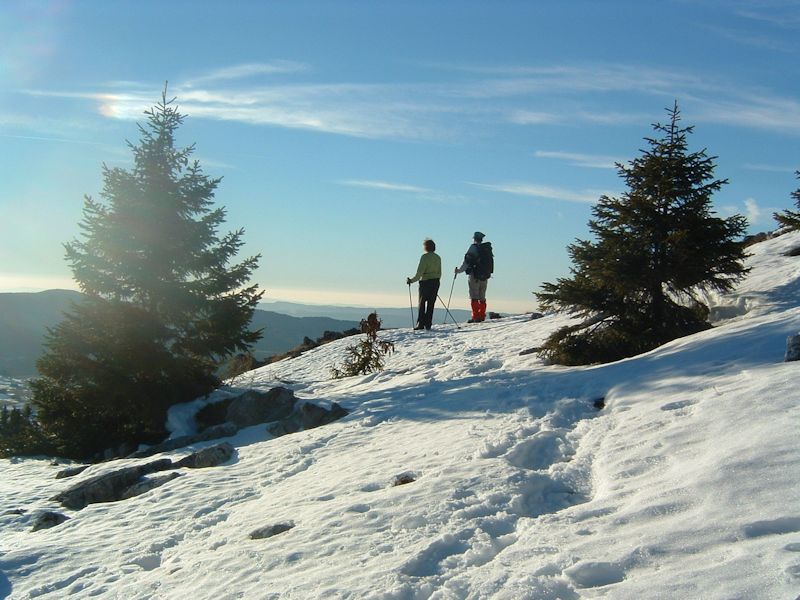 Kristin and Joe challenging France safely from a stand-off position
and awaiting The Rapture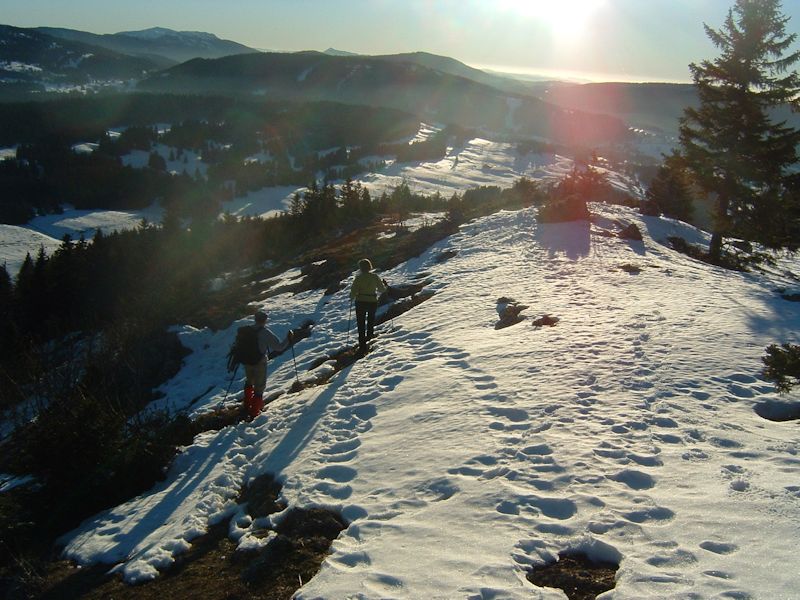 Down off the ridge
Heading home again, snow like concrete
Near Les Coppettes, La Dôle peeking over the trees
Les Coppettes farm in late afternoon, mid-January 2005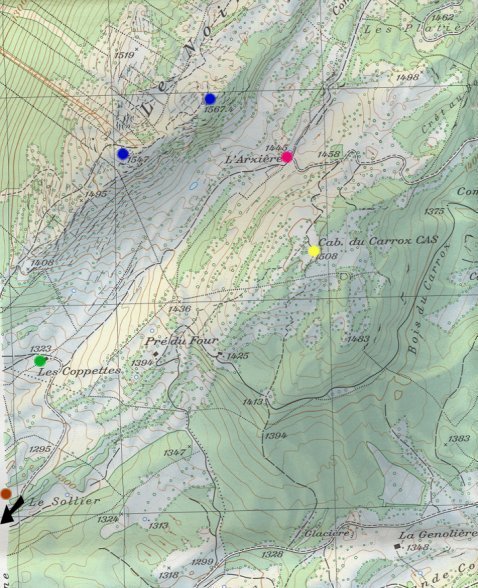 The two summits of Le Noirmont can be seen as blue dots.

---

Feedback and suggestions are welcome if positive, resented if negative,
. All rights reserved, all wrongs avenged. Posted 27 March 2005, revised 27 September 2008.