Dwight Peck's personal Web site
Winter 2002-2003
Very eventful, but in a quiet way
---
---
As round the world some of them were trying in vain to convince the rest of us that it would be a fun idea to go bomb a lot of the folks down in Iraq, D. Peck and friends spent the fall and winter hiding out in the safest place they could think of.
Marlowe and Dima hike all about the Suisse Romande
You may not find this tangibly rewarding unless you're included here, so this is a good time for casual and random browsers to turn back before they get too caught up in the sweep and majesty of the proceedings and can't let go.
Near Crêt de la Neuve, 27 December 2002

A fine pre-serious-snow hike out by Le Planet above Bassins, Switzerland, with Marlowe and Dima, Joe and Teny Pirri, Nareg Pirri and his friend from the USA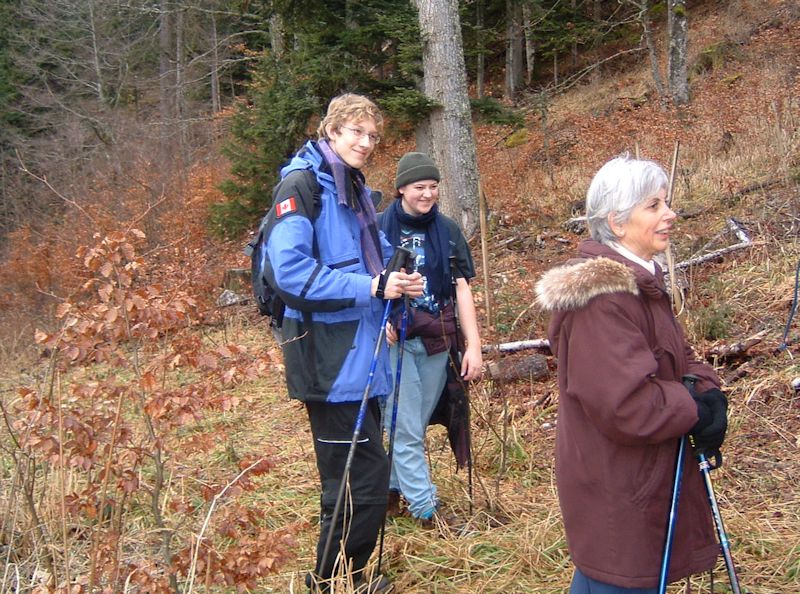 Dima, Marlowe, and Teny under the cliffs of Le Planet
The party takes a breather on the Le Vaud-Perroude du Vaud road.
| | |
| --- | --- |
| Marlowe and Dmitri | |
Marlowe making hex signs in mountains overlooking Lake Geneva.
A weathery day above Leysin on Boxing Day 2002.
Clouds in and out from Prafandaz, looking southward up the Rhône river between Dent de Morcles and the Dents du Midi.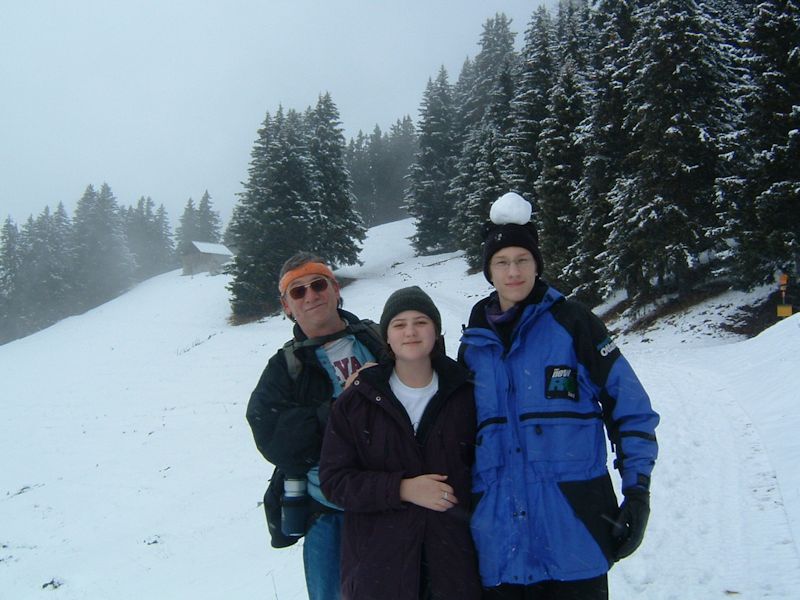 Dad, Marlowe, Dima with his snowball, above Prafandaz.
| | |
| --- | --- |
| | Marlowe descending the easy way. |
More clouds in and out above Leysin.
---

Feedback and suggestions are welcome if positive, resented if negative,
. All rights reserved, all wrongs avenged. Posted 28 March 2003, revised 4 April 2008.