Dwight Peck's personal Web site
Mr Peck hikes about the Poêle Chaud with daughters and friends, autumn 2001
Summer hols 2001 have come and gone. Mr Peck and number 3 daughter Marlowe took the grand tour of the Max Planck Institut für Radio-Astronomie in Bonn and, much more fun, the largest single steerable radio telescope in the world, at nearby Effelsberg, and then went hiking in Switzerland.

First, Marlowe and friend Lisa on Mont Tendre
And then, a quick trip through the stupendous Caves of Vallorbe, Marlowe Peck leading her father gently by the hand, with reassuring clichés and a few heavenward glances of exasperation, over all the scary bits, like the river Orbe 80 meters below and its high water mark painted on the wall above your head.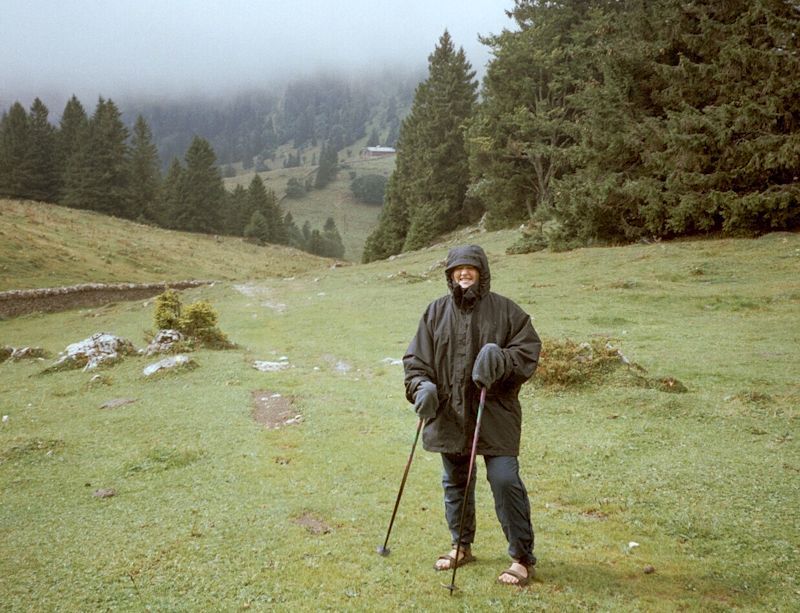 Heading towards La Dôle and Poêle Chaud in winter gear and sandals.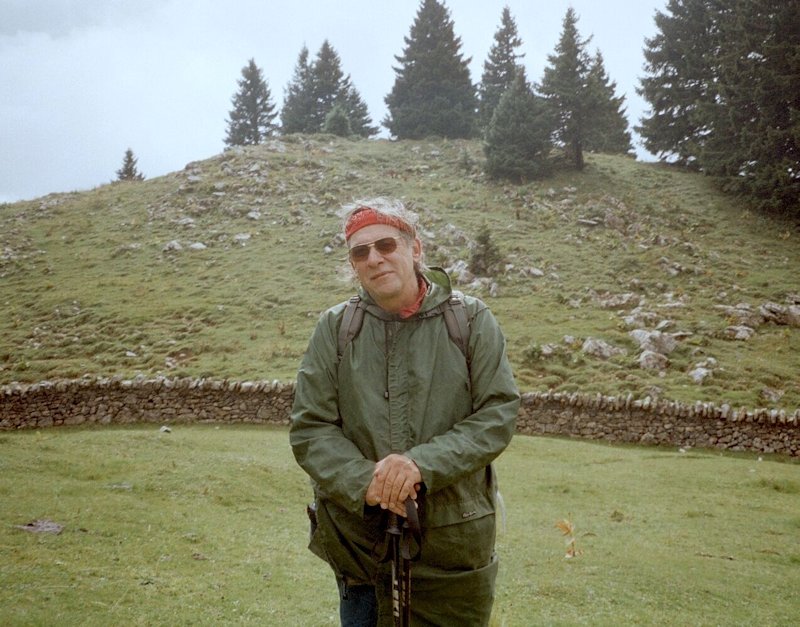 Dad suffers in the chilly rain and wonders how others can carry on shoeless without complaining about it.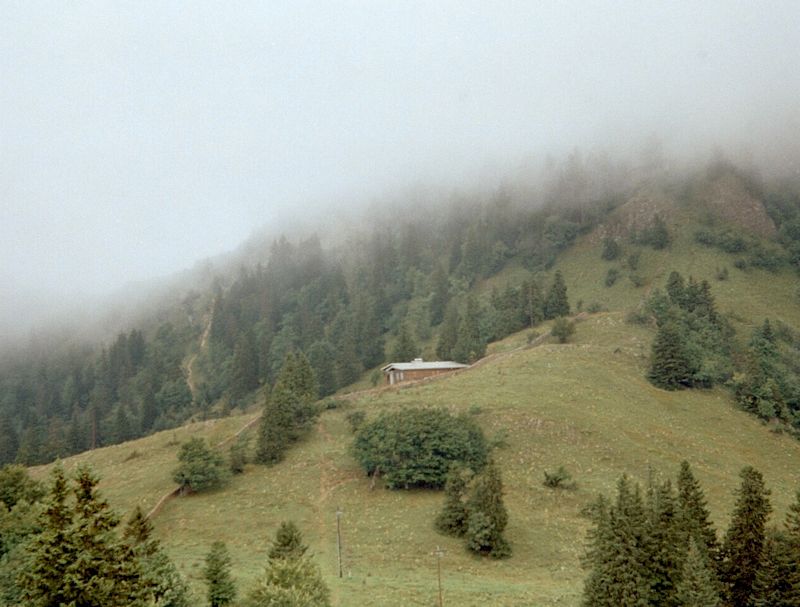 The route lies up to the left behind the ski-club hut, over the top, and down again from the top right.
Ms M. Peck contemplating cold fog and seeking chamois.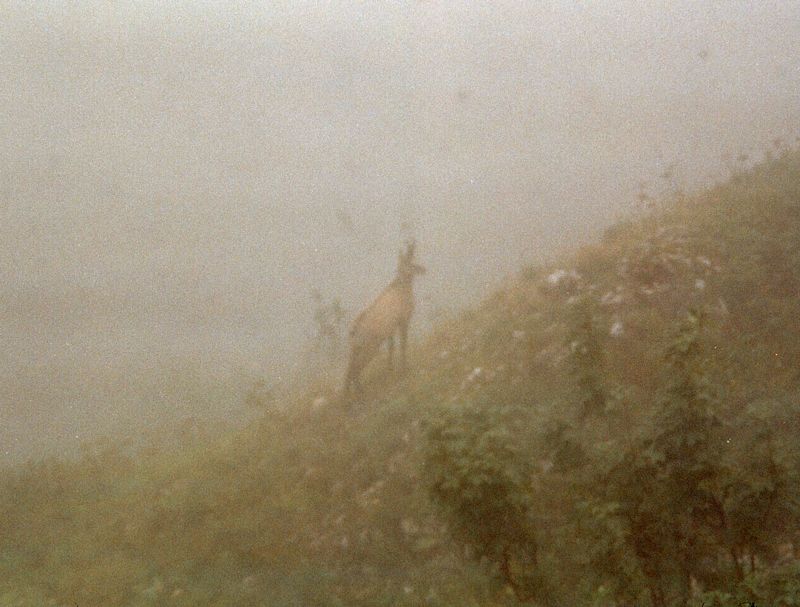 Good luck. There's the chamois.
| | |
| --- | --- |
| | Marlowe (left) celebrates the cold windy summit with a drink of cold water, Pointe de Poêle Chaud, September 2001. |
Descending again in mud.
Alison's visit, October 2001
Alison Peck on the opposite side of the same mountain, Poêle Chaud, late October 2001.
Alison Peck, Poêle Chaud, October 2001.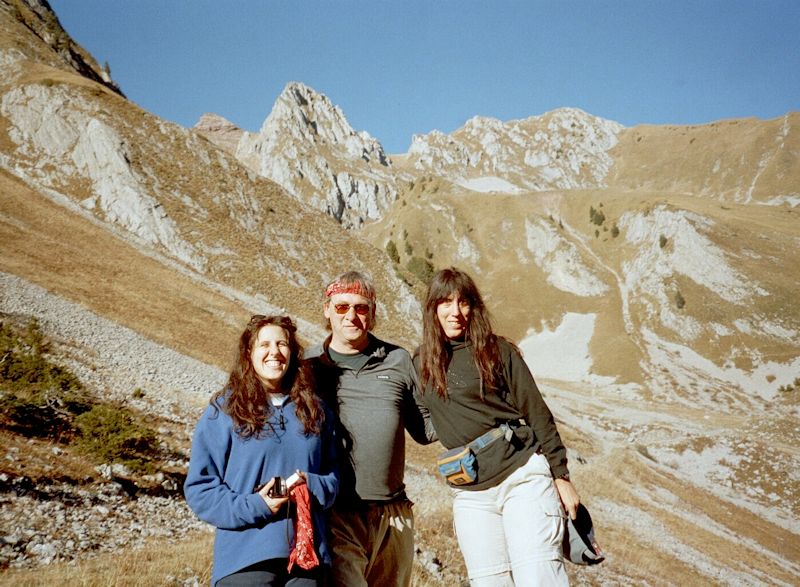 Near la Col de Verne, not too far below the Cornettes de Bise on the Swiss-French border: M. Durham, D. Peck, L. Durham, November 2001.
Durhams in repose

---

Feedback and suggestions are welcome if positive, resented if negative,
. All rights reserved, all wrongs avenged. Posted 25 January 2002, revised 7 August 2008, 30 April 2013.