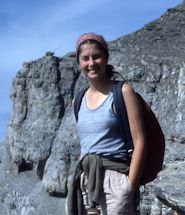 Dwight Peck's personal Web site
Dent de Morcles
Where the Alps begin
---
At 2970m, the Dent de Morcles stands above the valley of the Rhône river towns of St.-Maurice and Evionnaz like one of two sentinels over the narrow defile of the river. With Les Dents du Midi on the far side, the pair make up one of the "Fortresses" of bygone Swiss military strategy, both of them ornamenting the stunning views from every south-facing window in Leysin.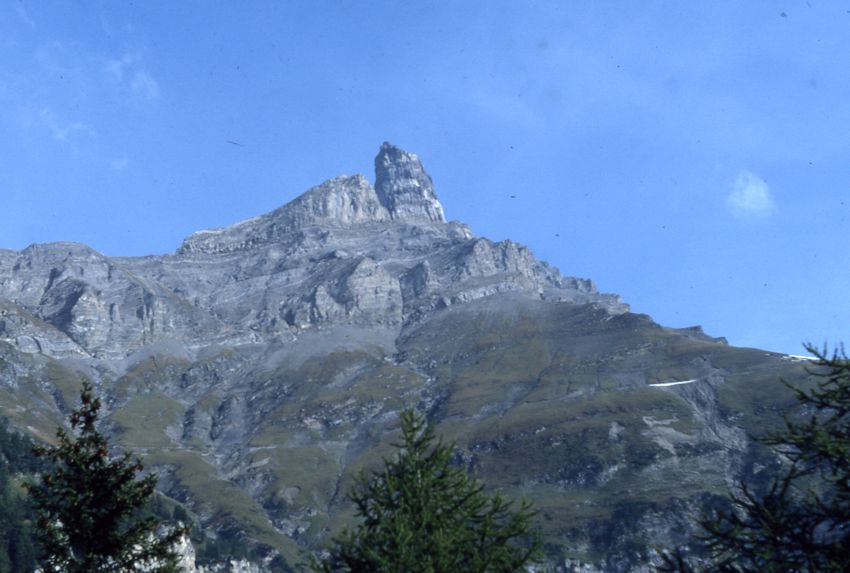 Seen from the trailhead directly below, a fine day in September 1982.
A nice little path winds up from the valley of Javerne to the north, over a ridge called La Tourche (2198m), and around some military facilities at the top of the vegetation (2156m) called Rionda, and then straight up into the rocks.
The nice little path can be seen coming up onto the upper reaches of the mountain, and that's the Mighty River Rhône, two miles below, in the upper right.
This, too, shows the Rhône river and the town of St.-Maurice.
Hiking companion Jane, on a warm and pleasant day in September 1982.
| | |
| --- | --- |
| | Hikers still a ways from the top, but very near a Swiss military gun emplacement set into the rocks and served by some kind of elevator inside the mountain. |

Lots of loose and slidy rock and sand. Leysin's Tour d'Aï and Tour de Mayen on the far horizon.
Hiking companion Jane in the upper reaches of the mountain.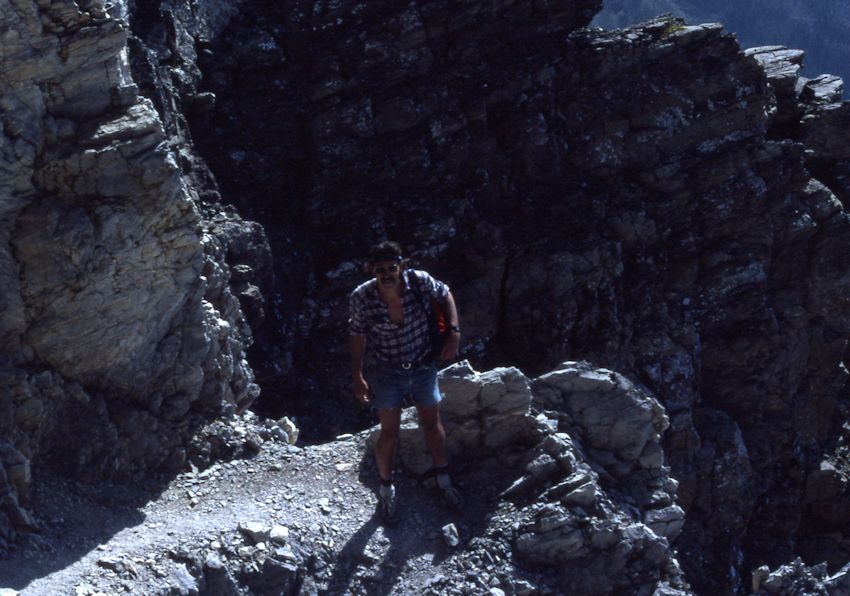 The narrator, likewise.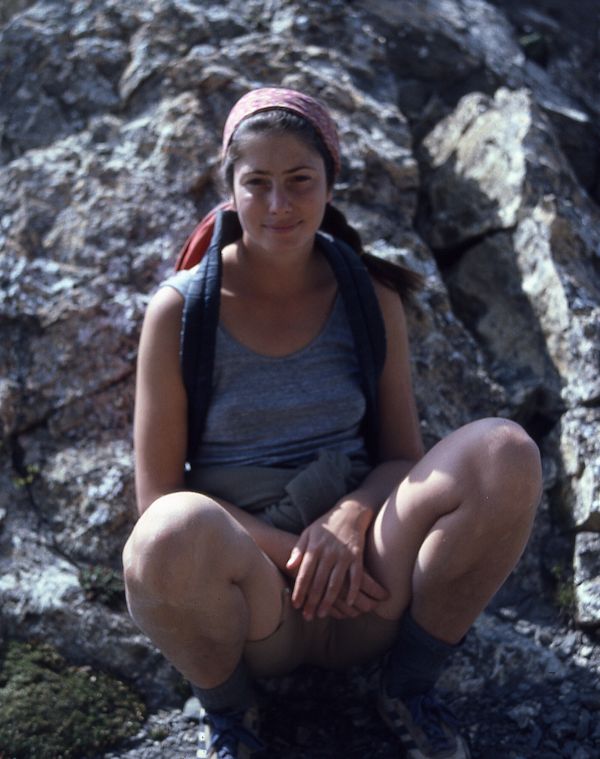 Hiking companion Jane, September 1982.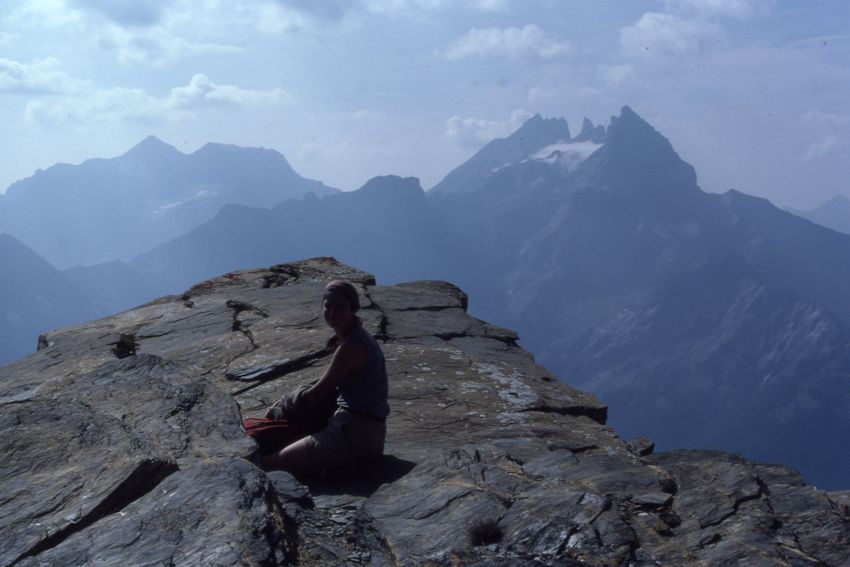 Voilà, the Dents du Midi can be seen on the far side of the Rhône valley.
(Some more photos of the Dents du Midi are available here.)
Time to go home. Hiking companion Jane heads on back down the path as the narrator takes a last few photographs.
"Wait up! I'm changing the film!"
A pause to get acquainted with some of the local residents, near La Tourche on the way off the mountain.
---
The Dent de Morcles looming over Ollon, Christmas Eve 2006

Dent de Morcles from the Centre Commercial de Collombey near Monthey, Christmas Eve 2007

Dent de Morcles from Villars, Christmas Day 2007
---

Feedback and suggestions are welcome if positive, resented if negative,
. All rights reserved, all wrongs avenged. Posted 24 August 2002, revised 11 April 2008.