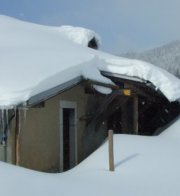 Dwight Peck's low-res photos
Farms of the Jura in winter
[The Jura mountains run in a southwest-northeast direction along the border between France and Switzerland, from Geneva (Genève) to Basel (Bâle), holding at about 1300-1400 meters altitude (4350-4500 feet), and peaking in the range of 1650 meters (5450 feet). These photos of high alpage farms in winter are mainly from the southwestern end of that range, between the cities of Geneva and Vallorbe.]
Pré Nouveau
Pré Nouveau (1125m) -- the 'new meadow', whatever that means, or meant long ago -- we're on a nearby ridge looking northwards and now we'll go on down and get a few close-ups, 14 March 2010.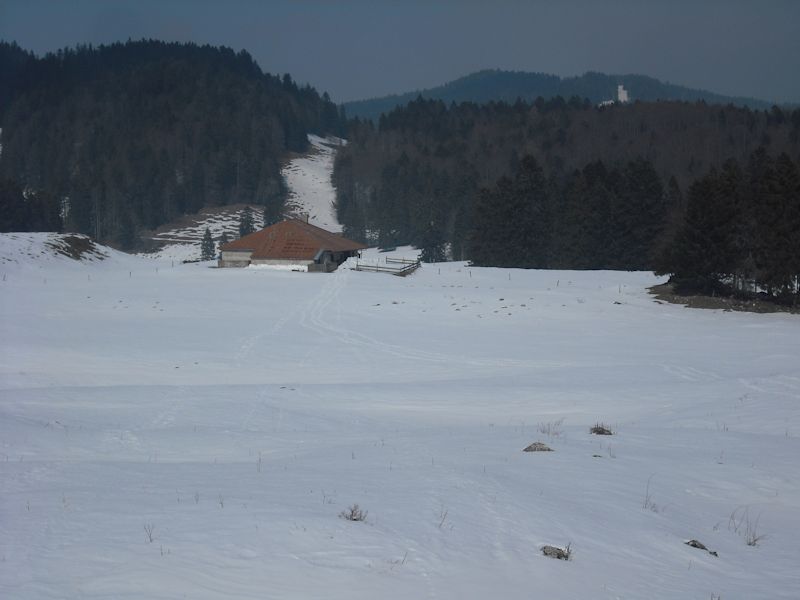 Pré Nouveau is reached in summer from the mountain road up from Arzier towards Le Vermeilley -- it's just visible at the bottom of the combe on the far side, just left of the farm in this photo.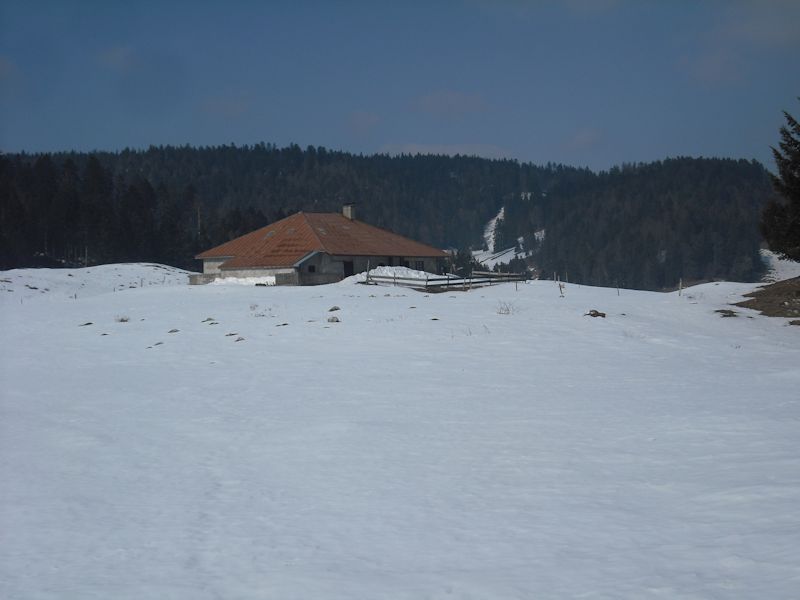 We're only about 500m above the Ruins of Oujon, down the hill southeastward to the right, the Carthusian monastery that presumably thrived out here in what then must have been a kind of wilderness, founded in 1146 and filled with hopeful prayer and monkish fun until the Protestant dissolution of the monasteries in the 1540s.
Pré Nouveau from the east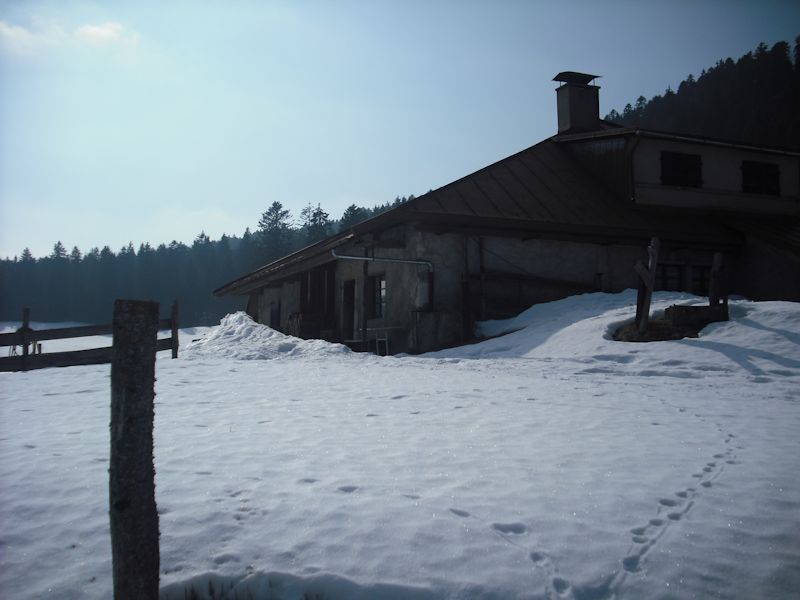 Circumambulating the building (and now looking into the sun)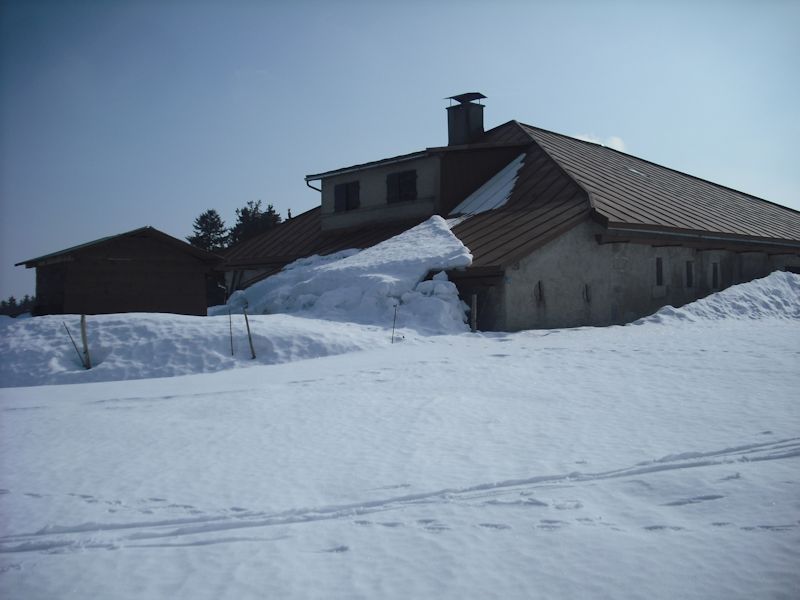 There are ski and snowshoe tracks everywhere here -- we're not far from St Cergue, a small-scale winter resort that promotes snowshoeing vigorously.
Down into the little valley from Pré Nouveau
Nearby farms . . .
Les Agozats, Les Bioles, La Conriéry, Mont Roux, Pré Nouveau
---

Feedback and suggestions are welcome if positive, resented if negative,
. All rights reserved, all wrongs avenged. Posted 2 April 2010, revised 7 January 2011.