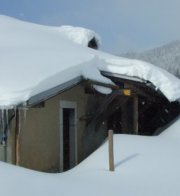 Dwight Peck's low-res photos
Farms of the Jura in winter
[The Jura mountains run in a southwest-northeast direction along the border between France and Switzerland, from Geneva (Genève) to Basel (Bâle), holding at about 1300-1400 meters altitude (4350-4500 feet), and peaking in the range of 1650 meters (5450 feet). These photos of high alpage farms in winter are mainly from the southwestern end of that range, between the cities of Geneva and Vallorbe.]
---
Petit Prés de Rolle
Up to the farm of Petit Pré de Rolle, at 1382m. 11 April 2009.
Once again, we have to walk all round the building, Fujifilming like paparazzi for our Farms of the Jura series. It's like hiking in epicycles.
Earlier views . . . .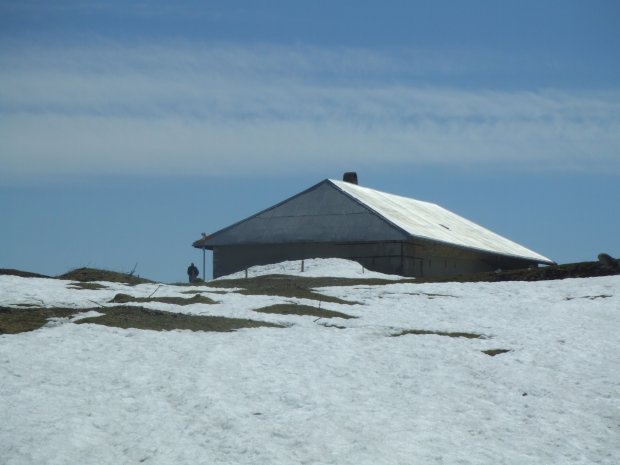 The farm at Petit Prés de Rolle (1382 meters altitude) is a fairly small complex of meadows lying about one kilometer southwest of the large meadow system of Pré de Rolle, on the road to the Col du Marchairuz. Access in summer is provided by a one-lane road up from the village of Longirod.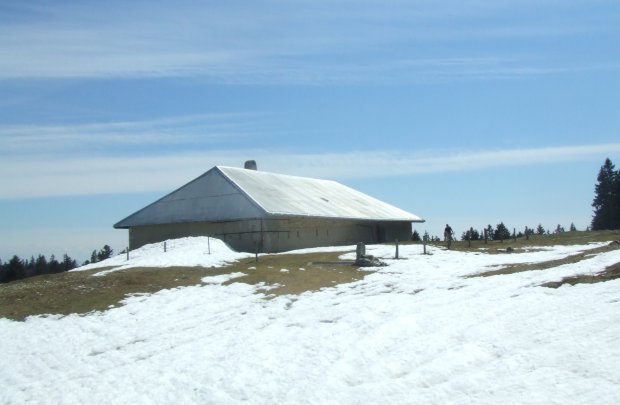 Seen from the north, 30 April 2006
2 February 2003
17 March 2002, seen from the west.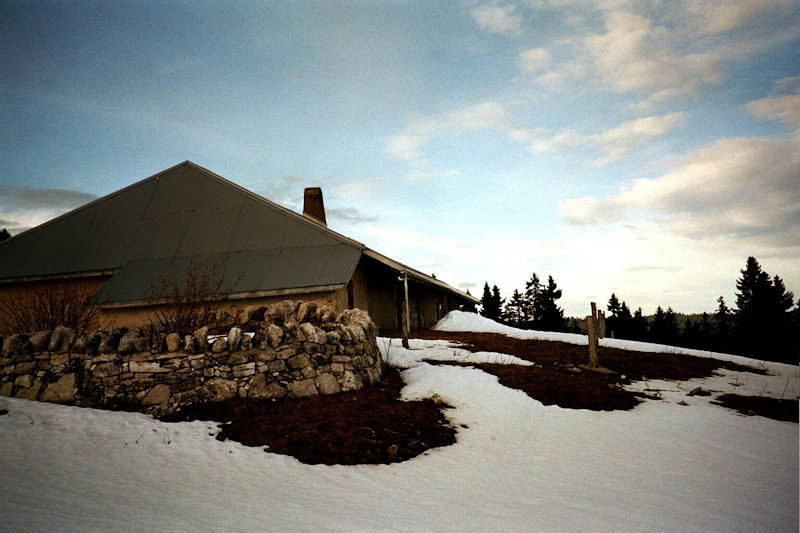 Late afternoon at Petit Pré de Rolle, 17 March 2002.
From the Carte National de la Suisse, 25,000 scale: 1241, Marchairuz
Snowshoe drama at the Petit Pré de Rolle, 3 April 2003
---

Feedback and suggestions are welcome if positive, resented if negative,
. All rights reserved, all wrongs avenged. Posted 26 February 2001, revised 6 May 2009.