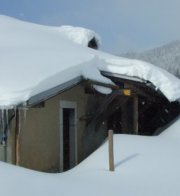 Dwight Peck's low-res photos
Farms of the Jura in winter
[The Jura mountains run in a southwest-northeast direction along the border between France and Switzerland, from Geneva (Genève) to Basel (Bâle), holding at about 1300-1400 meters altitude (4350-4500 feet), and peaking in the range of 1650 meters (5450 feet). These photos of high alpage farms in winter are mainly from the southwestern end of that range, between the cities of Geneva and Vallorbe.]
Grand Cunay
Grand Cunay is a small double peak on the Chemin des Crêtes transjurassien hiking trail between the Col du Marchairuz and the Col du Mollendruz, about 3.5 kilometres out from Marchairuz.
The two tops of Grand Cunay from Mont de Bière Devant, 22 March 2003. The farm sits on the left one at 1567m.
The farm at Grand Cunay, 5 March 2006.
From the southwest, 5 March 2006. There is deeper snow throughout the area than there has been in years, but Grand Cunay is always windswept and easier to walk on top of than the approaches are.
The Chemin des Crêtes passes right by here, at the trail signs at the corner of the building.
The farm on Grand Cunay from the north, March 2006.
The second top of Grand Cunay (1603m), about ten minutes away to the northeast.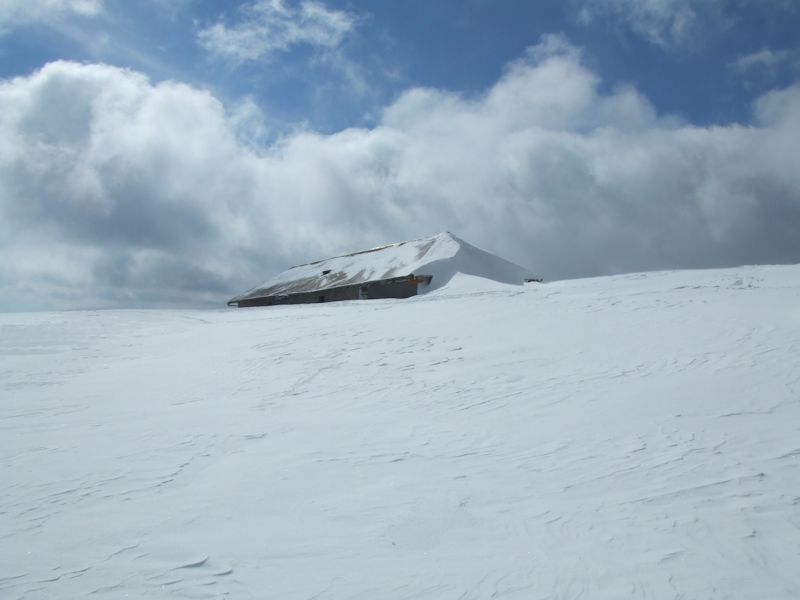 The farm at Grand Cunay from near the windswept summit of the second part of Grand Cunay. La Dôle is barely perceptible in the distance.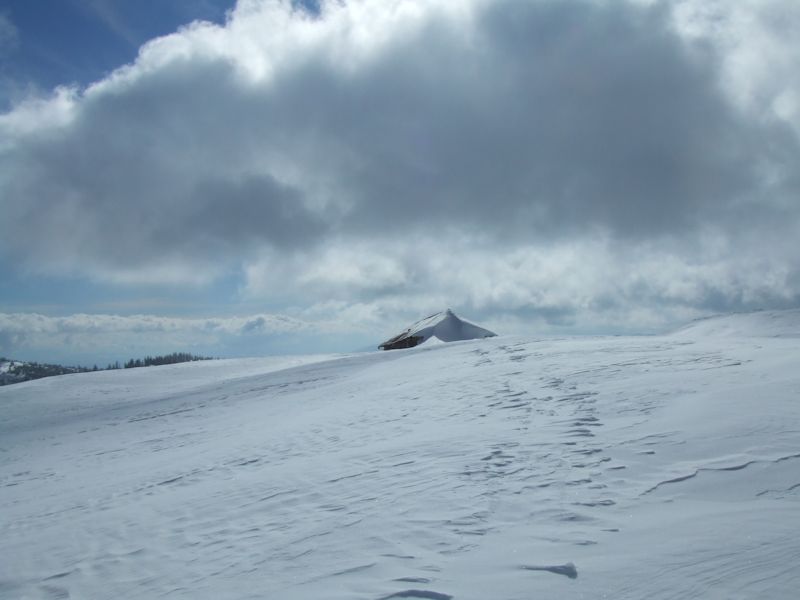 From the northeast, March 2006

29 March 2009
Grand Cunay at the top of the hill, looking east, 13 March 2005, the farm at Pré de Denens in the foreground.

The farm atop Grand Cunay, center, seen from Mont de Bière, 5 January 2003.

Grand Cunay from the side of Mont de Bière, 9 January 2006

A hike to Grand Cunay in pretty deep snow, March 2006

A different route to Grand Cunay in pretty deep snow, March 2009
From the Carte National de la Suisse, 25,000 scale: 1221, Le Sentier
12 April 2009
---

Feedback and suggestions are welcome if positive, resented if negative,
. All rights reserved, all wrongs avenged. Posted 22 February 2001, revised 6 May 2009.