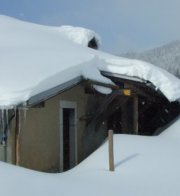 Dwight Peck's low-res photos
Farms of the Jura in winter
[The Jura mountains run in a southwest-northeast direction along the border between France and Switzerland, from Geneva (Genève) to Basel (Bâle), holding at about 1300-1400 meters altitude (4350-4500 feet), and peaking in the range of 1650 meters (5450 feet). These photos of high alpage farms in winter are mainly from the southwestern end of that range, between the cities of Geneva and Vallorbe.]
La Bassine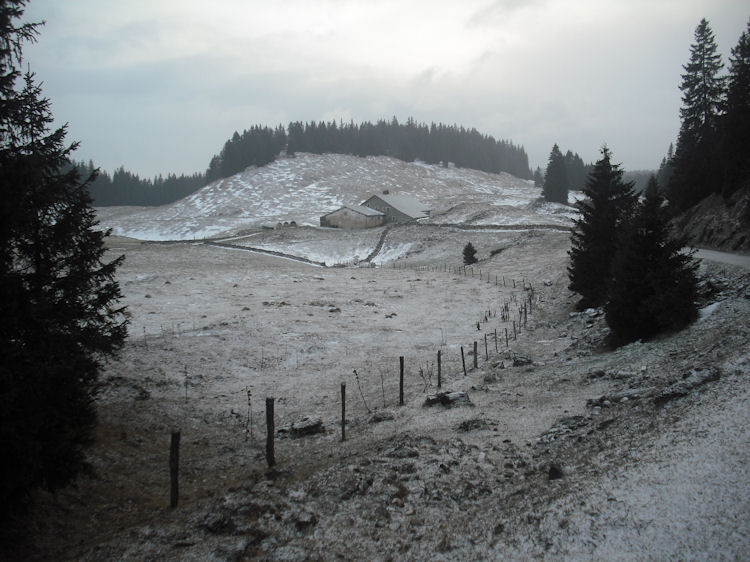 La Bassine (1261m) lies at the top of a paved road leading up from the village of Bassins at the bottom of the forest (750m). 12 December 2009.
Seen from the Bassins-Marchairuz road that passes by to the northwest of the farm, just at nightfall.
12 December 2009
The Swiss flag is flying, which usually means the folks are in residence, but they're not, and it was still flying a week later, so they've probably given up on it. 6 December 2009.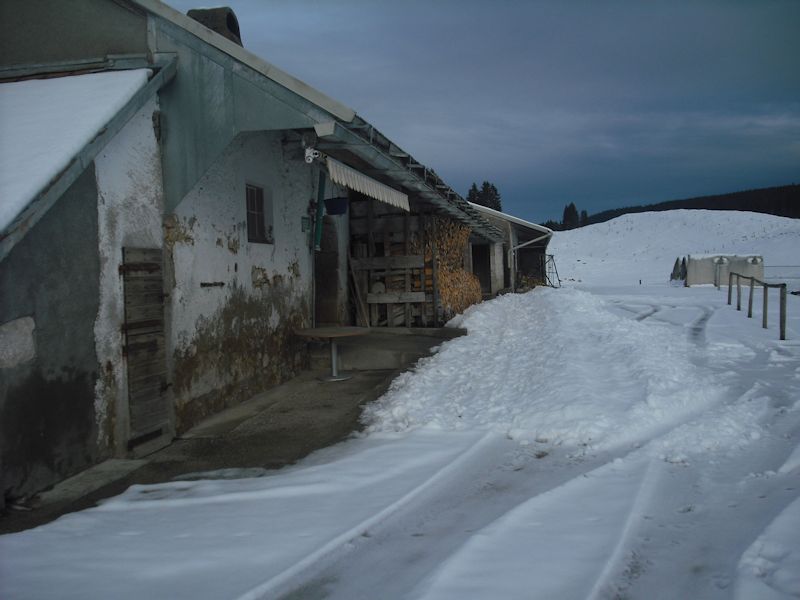 A snowy 9 December 2006.
From the south.
From the southeast
And from the northeast, 9 December 2006, the first real snow of the season
From the Carte National de la Suisse, 25,000 scale: 1241, Marchairuz
The red dot indicates La Bassine and the purple one Rionde Dessus. The blue dot is Le Planet.
The paved farm road that passes La Bassine leads northeastward 9km through the Combe des Amburnex towards the Col du Marchairuz and down, at the bottom of the map, 9.6km to the village of Bassins at the bottom of the forest (750m).
Dairy products on sale in the summer
---

Feedback and suggestions are welcome if positive, resented if negative,
. All rights reserved, all wrongs avenged. Posted 10 August 2002, revised 15 March 2010.