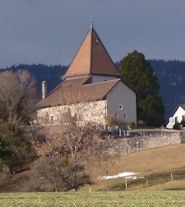 Dwight Peck's personal Web site
Bassins, Switzerland -- supplementary views, 2010
In summer 1998, Mr Peck vacated Trélex in haste and moved his books, computers, skis, and a few clothes to a new little bachelor flat in the village of Bassins, Switzerland.
We've taken you along for few walks around our village, first in 2002, with an old sort of camera that we scored at the Swiss Railroad lost-and-found sell-off for 40 francs, then again in 2004 with our first magic Fujifilm digital. Here are a few more recent views -- though, luckily, not a lot has changed.
That's my house. On the right. My neighbor God lives on the left. 21 February 2010, Kristin, Joe, Teny, and my owngoodself are walking out the bottom end of Bassins, Switzerland, to make a loop down the hill and back up the headwaters of the river Serine again.
Bassins on a fine day.
And again; it's an excellent village for living in.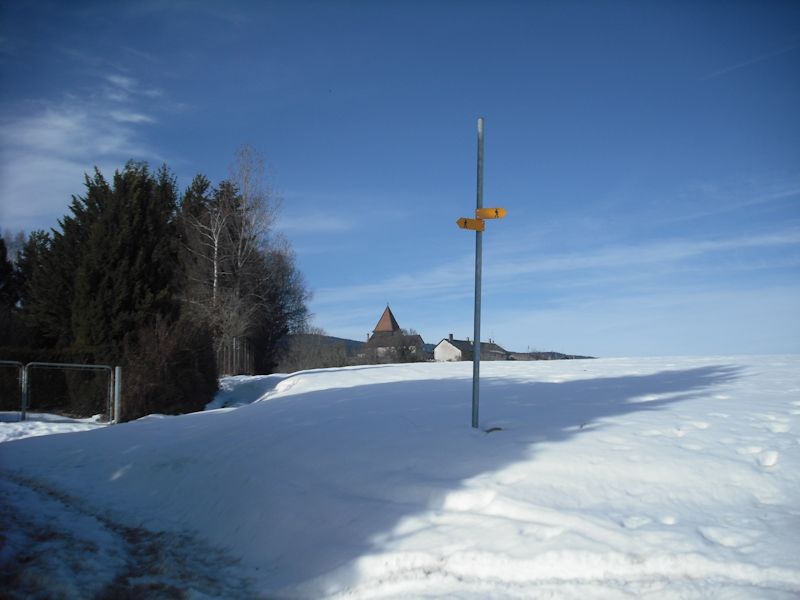 The path is starting downhill now, towards the Bassins suburb of La Cézille, where the ham restaurant Le Moulin tempts everyone who drives past it except Vegans. We're on a hike back to Bassins by the combe of the Serine river; it's here.
26 March 2010, we're working away on the computer and glance out the window -- the tanks are heading down the hill!
A long line of tanks, APCs, troop trucks, the whole lot. They're gone.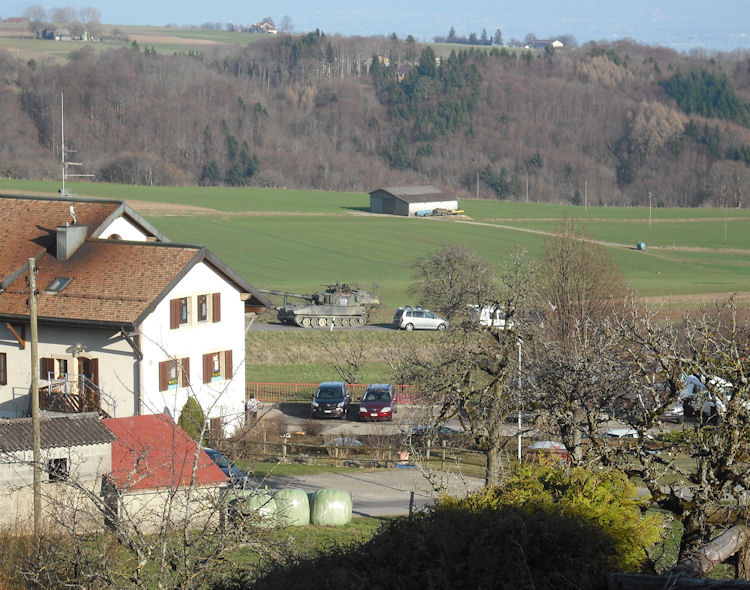 No, they're not. They're back.
The city hall from the Place des Tilleules. We're taking a walk over to the neighboring village.
Drive slowly please.
Walking briskly out of town
A farm on the outskirts, with the village of Burtigny in the distance
We're having a good walk up to the village of Le Vaud, 50m higher up the hillside
Burtigny just across the way
Arriving in Le Vaud
The auberge communal in Le Vaud -- which is presently our favorite restaurant in the region.
Church in Le Vaud. Nice enough, but it's not a patch on ours in Bassins. Hell, we're Cluniac!
Wisconsin -- You're Among Friends.
Back in Bassins, our main carrefour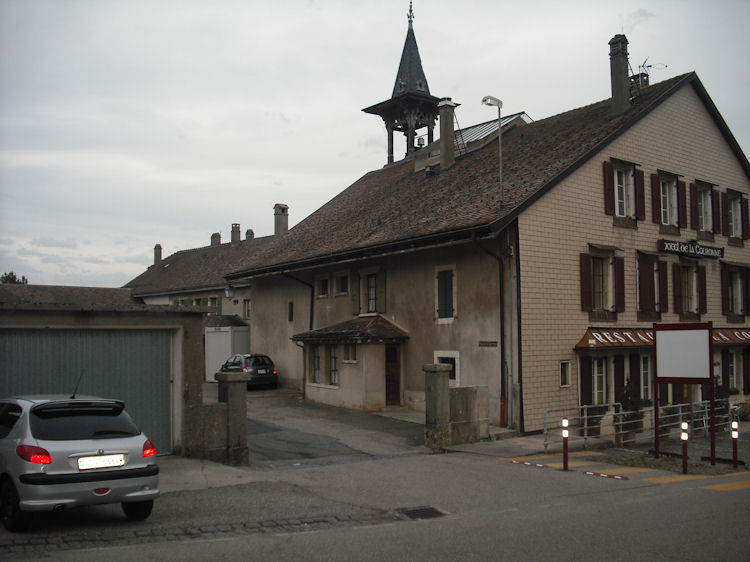 Our all-purpose centre-of-town building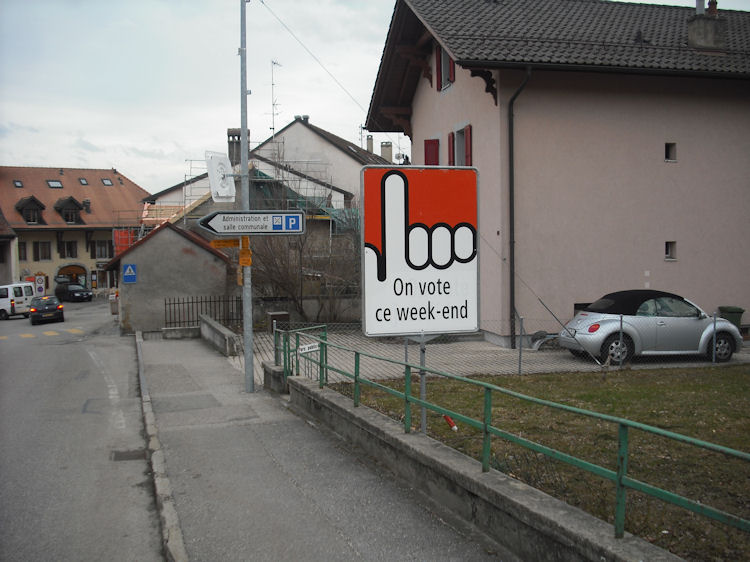 'We vote this weekend'. Elections for the town council -- even as a foreigner I was invited to vote, but I didn't know any of the candidates and so spared them my opinions.
The local inn, the town hall and social services, a day care centre, and apparently still parts of the village school
Mont Blanc out the front window
---

Feedback and suggestions are welcome if positive, resented if negative,
. All rights reserved, all wrongs avenged. Posted 18 April 2010, revised 7 January 2011.