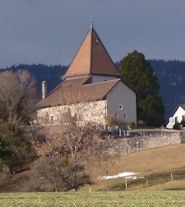 Dwight Peck's personal Web site
Bassins, Switzerland -- the views
Views from our balcony
(only there isn't any balcony, just a window)
On fine summer evenings, we just sit on plastic chairs
out in the parking lot.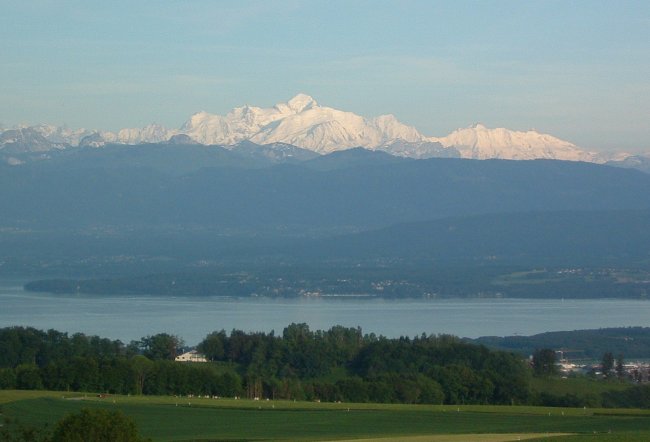 Mont Blanc in early evening, 23 May 2005
The Dents du Midi at the end of the lake, moon rising, 6 October 2003
Rainbow, 5 October 2003
Moon above the Dents du Midi, 6 October
Dents du Midi on the left, Mont Blanc on the right, Yvoire on the shoreline across the lake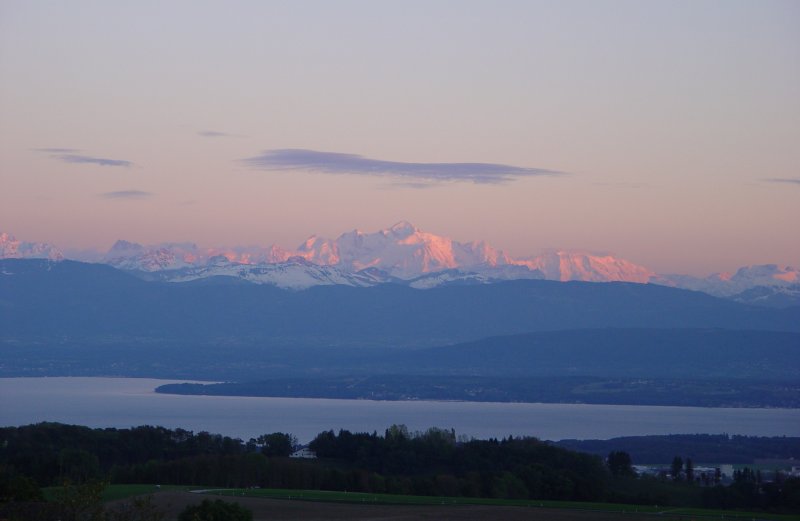 Mont Blanc at sundown, 6 October 2003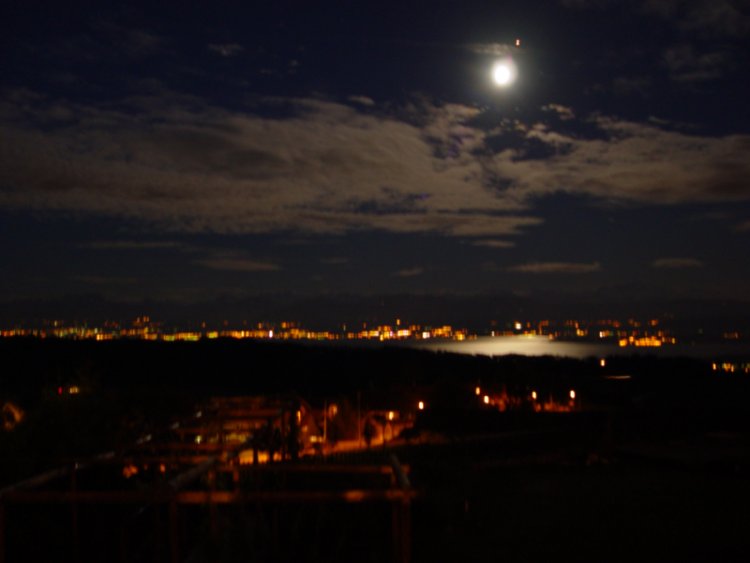 A jiggly handheld time-exposure of the moon, with Mars just above it, over Lake Geneva, 6 October 2003
-- photos by Alison Peck

Nice late afternoon light, 21 March 2004

Mont Blanc with a cloud on it, 19 April 2008

The Dents du Midi from home

Full moon, 19 April 2008
---

Feedback and suggestions are welcome if positive, resented if negative,
. All rights reserved, all wrongs avenged. Posted 13 October 2003, revised 7 January 2011.